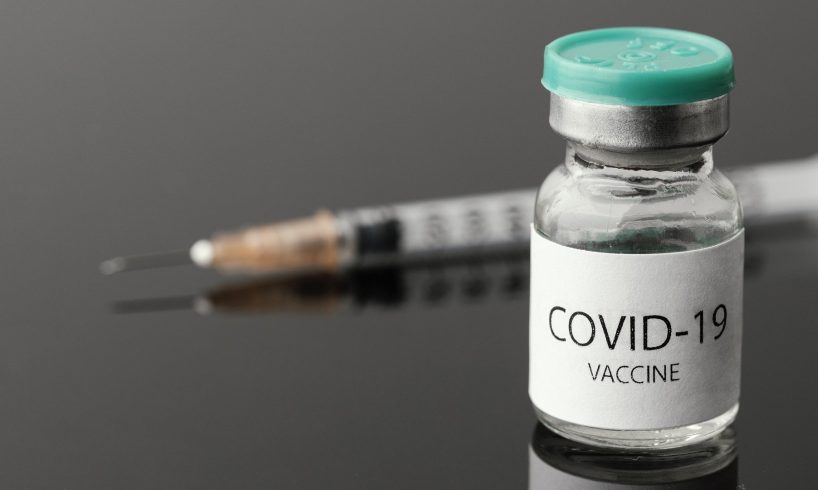 Last updated on September 26th, 2023 at 01:04 pm
It has been one year since the world is suffering through the novel coronavirus.
It's now an exciting time worldwide as people have started receiving coronavirus treatment and its vaccinations.
This signals that end of the COVID-19 pandemic has begun.
As the COVID-19 doses increase, the number of pieces of advice also increases on how to prepare your body before getting vaccinated.
Even if you are not on the list, it is essential to know what to do before you get vaccinated and prepare for the possible side effects.
COVID-19 vaccines are like other vaccines you've seen before.
LIST OF THINGS TO KEEP IN MIND BEFORE GETTING VACCINATED:
1. Learn About Vaccine :
It is recommended to read about the vaccine before getting one.
World Health Organization and government health websites are the best places to find facts on the COVID-19 vaccine.
Let's have a look at some facts on the COVID-19 vaccine.
These are safe and 95% effective.
It does not have a live virus, so it cannot transmit you COVID-19.
It consists of messenger RNA from the genetic code of COVID-19's spike protein.
Our bodies produce this protein, which prompts our immune system to create protective antibody proteins that protect us from COVID-19 infection.
2. Talk to Healthcare Specialist :
Many COVID-19 hospitals and primary healthcare physicians have uploaded vaccination information on their websites.
Like what are the eligibility criteria and how to make an appointment.
Our doctors are the first to contact us if we have any questions regarding our underlying medical condition or any particular item in our medical history that might interact with the COVID-19 vaccine.
Register and regularly check health care provider's websites to get the most up-to-date vaccine information.
3. Allergy Medication :
Experts say there is no specific recommendation on whether to take allergy medications or not.
Unless recommended by your doctor it won't prevent any specific reactions from the vaccine.
Instead, it would dull the allergic reaction making it challenging to diagnose the allergic reaction and may cause a delay in treatment.
If you have a history of severe allergy from the vaccine, consult a doctor beforehand.
According to doctors, if there is going to have an allergic reaction after the vaccine, it would happen within minutes.
It is advised to avoid taking painkillers as they may interfere with your immune response.
Possible side effects of the vaccine:
Fever
Chills
Tiredness
Headache
Swelling and pain on the arm you received the shot.
COVID-19 vaccine should have mild side effects and should subside within 24 of getting the vaccine trial.
Consult the doctor if:
Redness and tenderness increase after 24 hours in the arm you got the vaccine.
If your side effects are bothering you and don't seem to cure after a few days.
4. Avoid Alcohol :
In some cases, alcohol can accelerate the allergic reaction.
There is no information on the influence of alcohol on allergic reaction to the COVID-19 vaccine.
But it is recommended to avoid alcohol before and after 24 hours of vaccination.
5. Avoid Rigorous Exercise :
It is advisable to avoid rigorous exercise before and after 2 hours of vaccination.
It is also advisable to avoid hot water shower before and after 2 hours of vaccination.
Exercise and hot water shower both can trigger allergy from the COVID-19 vaccine.
6. Stay Healthy :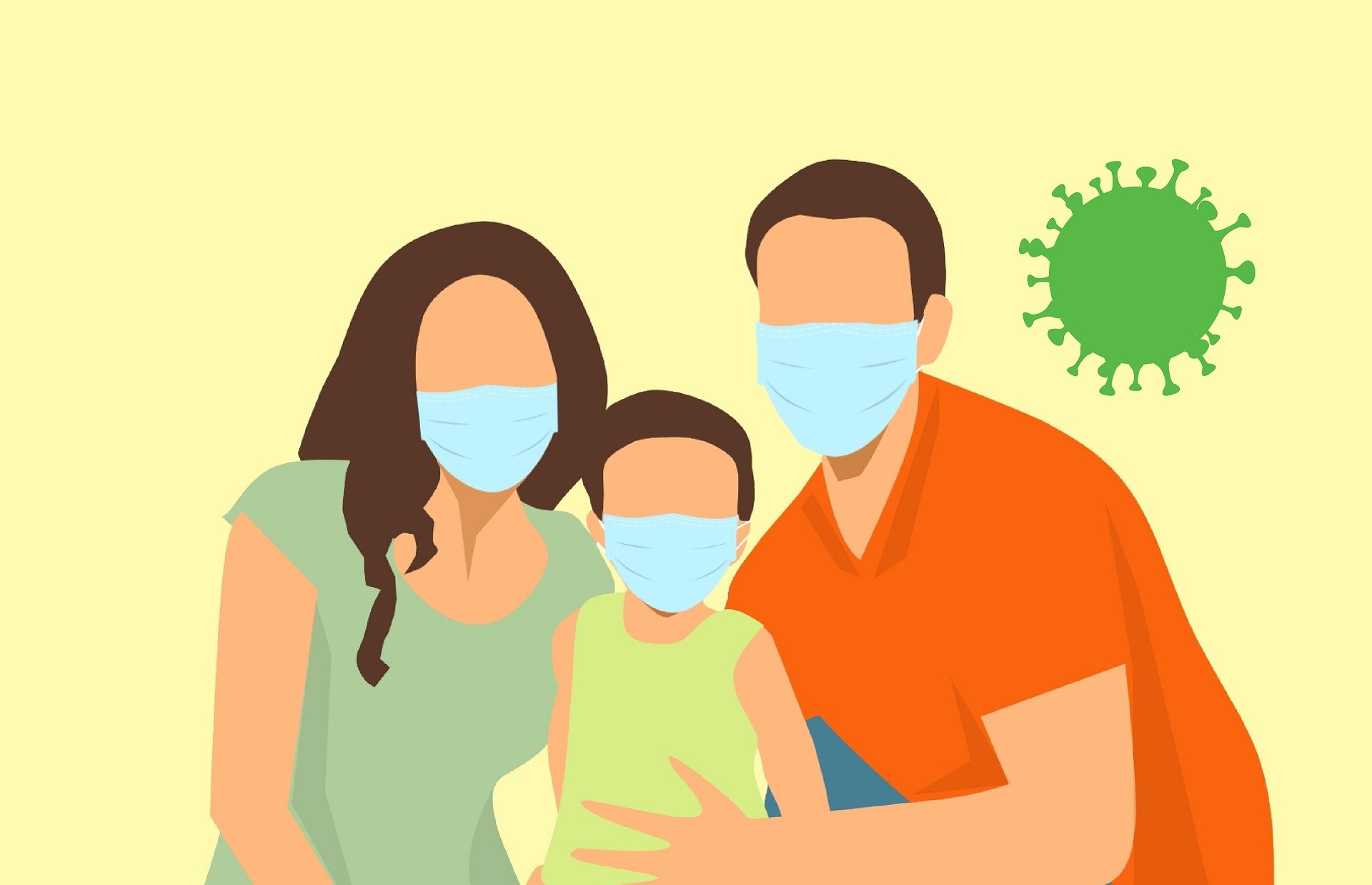 The most crucial action you can take to prepare for the vaccination is to stay healthy.
The best way to remain fit is to follow the below COVID-guidelines until you receive your shot.
Staying 6 feet away from others.
Wearing a mask on nose and mouth.
Avoiding poorly ventilated space and crowd.
Washing hands often and properly.
Boost your immune by taking a proper mix of vitamins and minerals.
Medicines used in the treatment for COVID-19 include minerals like a mix of zinc, vitamins C, A, and D3, along with amino acids, selenium, and probiotics.
According to experts, this list of minerals and vitamins is chosen based on research suggesting the supplements that have helped enhance immune response with other vaccinations.
For instance, a study has found that having vitamin D at a healthy level was linked with a greater response to the flu vaccine in a study conducted on prostate cancer patients.
One more study found that providing children with vitamins A and D when they are low in those vitamins has enhanced responses to the flu vaccine.
7. Sleep Well :
One of the best tips to get prepared for the vaccination is to get 7-8 hours of sleep before getting vaccinated.
Getting a good night's sleep will help the immune system work to its fullest potential.
If you get an appointment before mealtime, eat beforehand and drink water, and stay hydrated. Don't go to get vaccinated hungry and thirsty.
8. Eligibility :
While selecting a vaccination date, it is vital to know that you temporarily cannot receive the vaccine if you:
Are diagnosed with coronavirus and that too 10 days before the appointment.
Possess coronavirus during the time of your appointment or are asked to be quarantined because of the virus.
Have received other vaccines, for example, flu or pneumonia or any other vaccine 14 days before the appointment, or if you are planning to get one in 14 days after your appointment.
Underwent COVID-19 treatment with convalescent plasma therapy 90 days before the appointment.
Are sick with acute illness or fever.
Do You Know?
Suppose you have been infected with coronavirus before your appointment.
In that case, it is advisable to stay quarantined rather than taking the vaccine because you might easily infect others at the health center.
Once you have met the eligibility criteria for the vaccine, make an appointment with your doctor if you:
Are you suffering from a bleeding problem, or are you advised to take blood thinners?
Are you under medication that affects your immune system or have a weak immune system, including people who have sickle cell disease or are getting cancer treatments?
Are breastfeeding, pregnant, or planning to get pregnant.
Have a medical history of allergies, mainly if you carry an EpiPen.
9. Be Ready for Your Second Appointment :
Both vaccines distributed has two dosages spaced between few weeks.
Receiving both the vaccines in the proper time interval from COVID hospitals and healthcare centers ensures adequate protection from COVID-19.
In your first appointment, you will be asked to register an appointment for your second vaccination.
Ensure that the time and day works for your schedule, as it is essential to get vaccinated at the proper interval of time.
10. Maintain Your Vaccine Record Card :
On the vaccination day, you will receive a vaccination card consisting of the type of vaccine, your name, and date of vaccination written on it.
Maintain this card with you, or better take a picture of it to remember when you received the vaccine and the type of vaccine.
You should receive the same kind of vaccine for the second shot as you received for the first one, so don't forget to bring this card during your second-dose appointment.
This card is important in the future to show when you are at public places, such as before getting on an airplane and at your workplace.
11. Wear Loose Fitting Cloth :
Wear clothes that allow a clinician to get easy access to your upper arm.
The vaccine is delivered on the big muscle on your shoulder, the deltoid muscle.
Consider wearing a shirt with short sleeves, or wear a shirt with short sleeves under a jacket or sweater that can be easily removed.
12. Grab Grocery Before Hand :
Purchase groceries before you book the schedule to get your shot.
Get things that you won't get if you were sick, like crackers, sports drinks, fruits, and veggies.
The COVID-19 vaccine will not infect you with COVID-19, but some people feel side effects such as nausea.
13. Last Piece of Advice :
It can take almost 2 weeks after you have received your second vaccination to build up with complete immunity.
But even after that, it is important to have a face mask in public, maintain proper social distancing, and wash hands regularly as we are unaware who has received the vaccine and who hasn't.
The vaccine is 95% effective, which is an excellent sign, but it also means that there are still 5% chances to get infected, so it's vital to continue masking your nose and mouth, practicing social distancing, and hand hygiene.
READY FOR THE SHOT :
Getting vaccinated is an important and well-informed decision that you are going to take.
Plan to reach the vaccination center for at least 1 hour before, excluding travel time and parking time. Don't arrive 15 minutes before the appointment.
Feel happy that you are helping the community and yourself to stay safe.
Getting the vaccine is the best way to fight against COVID-19.
---
This was a Guest Post by Aadarsh Sharma.
If you want to write for us, check out our Write for Us section for details.