Last updated on September 26th, 2023 at 12:47 pm
Our today's topic is the 10 top fitness books you should read this year.
Reading is a powerful tool. The staff we read influences our brain.
That further motivates the thought process.
Our actions are the result of what we think we need to do.
Hence, good & mindful reading for the same kinds of activity is important.
Fitness is a majorly important issue in life.
But this does not come easily.
An overall force of motivation is required.
Also reading books let us know the right technique to pursue the fitness process.
Find a book that elaborates the "why" behind the "what".
An understanding of the rationale behind the routine will help you stay focused in case you start losing motivation.
1. The One-Minute Workout:
This book is best for beginners.
Making time for a workout is challenging.
Martin Gibala wrote the book as a result of his research in exercise physiology.
He highlighted a passion for HIIT or high-intensity interval training.
HIIT allowed him to stay in shape by just a few minutes of solid effort.
The exploding science of ultralow-volume exercise is explained well here.
Gibala's mesmerizing quest answers all your fitness enthusiasm.
2. The World's Fittest Book:
It's a truly fascinating read.
This book inspires you to be the best version of yourself.
Edgley wrote the book over his 10 years of travel period across 100 different countries.
This is one of the top fitness books to help those who especially want to train in a specific area of fitness.
The chapters are inspired by Spinter Linford Christie and Dorian Yales.
In every turn, you will find adventure and motivation.
Check it out and find your true boost of motivation in the book.
3. Good to Go: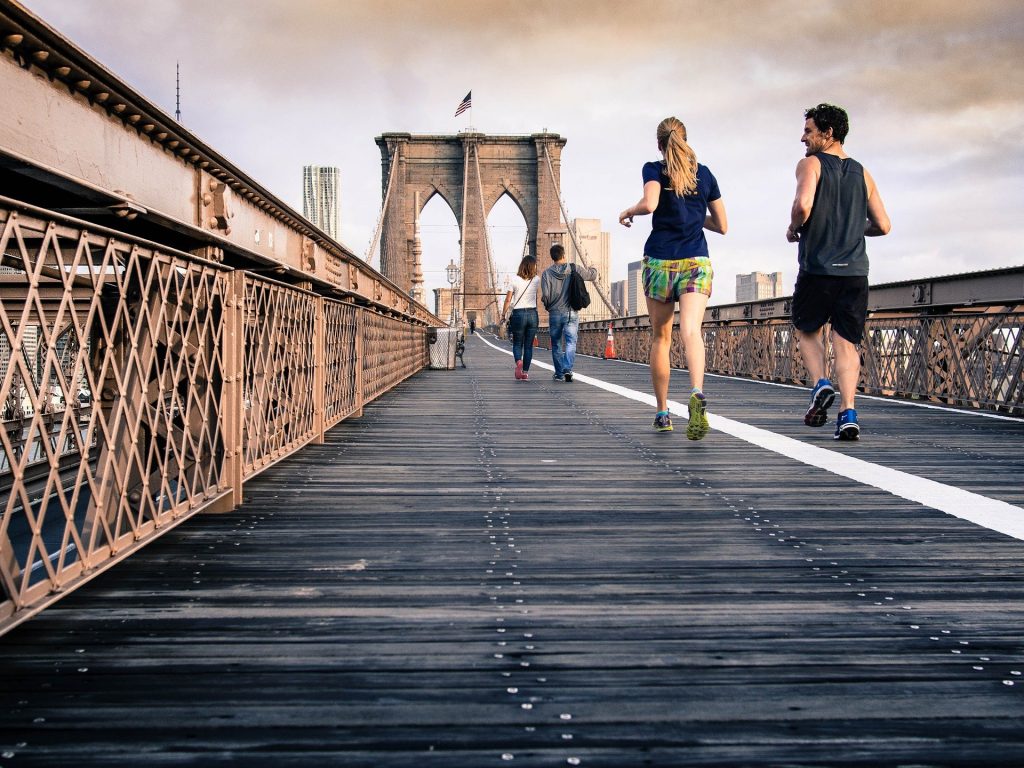 One must work out to establish a fitness routine.
And to pursue so, rest and recovery are also vital.
This is where Good to Go comes as a worthy reading.
Journalist-athlete Christie Aschwanden explains the complex field of rest and recovery.
He tried to answer the questions with his research-based information.
The book is about the right way to help one's body recover from a session of workouts.
This helps to restore energy.
It focuses on the science of fitness.
The content of this book helps you to understand the trendy recovery methods to add to your routine.
4. Born to Run:
As it sounds, the book is full of amazing athletic inspiration.
This book starts with a simple question- why does my foot hurt?
Christopher McDougall tried to answer it with a search of a tribe of the world's best distance runners and their secret.
During the process, we get to know that all we learn about learning is replaced with fresh new knowledge.
This book describes a mysterious living among the North American tribe.
A tribe with centuries of practice of running techniques.
The techniques allow them to run hundreds of miles chasing down anything without a rest.
All while chasing a deer to an Olympic marathoner.
This is one of the top fitness books that describes how they enjoy every mile of it.
5. The Champion's Mind:
This book is written by one of the leading sports psychologists Jim Afemow.
It is packed with great ideas.
Here, the author explores the vision of a champion and how to fuel it.
The book is a good one that speaks about mental togetherness.
How to be effective and evaluate yourself.
It also discusses creating sustainable obsession.
Fitness is just not physical but also mental.
This book is 288 pages power-packed with strategies that make you stick with goals.
A mindful reading of this book will provide you with a vibe of consistency.
6. Bigger Learner Stronger:
This is a best-selling bodybuilding book by Michael Matthews.
This is one of the top fitness books to be sold over 400,000 copies.
A thorough guide to muscle building, fat loss and be in shape without steroids.
No matter what genetics you have or how bad you feel about the body shape.
You can have the dream shape of your body.
It is so far the best book on building muscle.
Push-pull-legs or PPL split is the workout program this book discusses.
7. The Fitness Mindset:
Mindset is what leads one to act likewise.
The fitness mindset tackles the core of a problem before jumping into a thick diet exercise.
There are a number of books that claim to help their readers a perfect body within 8-12 weeks.
But keep the shape achieved is where the magic lies.
It is not recommended to put off a huge amount of weight within a short span of time.
As they say, great things take time.
Keeping the great thing for a long time also requires effort.
The best aspect of the book is that it focuses to help those who can not help with common fitness guidelines.
8. You Are Your Own GYM:
This is among the top fitness books and a wonderful guide to bodyweight exercise.
The book highlights periodized callisthenic training with no equipment.
In the periodization approach, the workout volume and intensity are in constant flux.
This fitness book suggests some substitutes that look safer than others.
The book talks about some work muscles differently than the basic ones.
This is a good book for those who travel often.
This book says how one can attain exercise by himself even without a whole gym arrangement.
9. Practical Programming for Strength Training:
This is a book with practical strength training.
There are differences between exercise and training.
Exercise is the physical activity for the whole body.
The effect of exercise is produced on that very day.
While training is a long-term activity with a goal.
The above-mentioned book addresses all about training.
It details the mechanics of the training process.
The basic physiology of adaptation to specific programs applies to all.
The book contains many illustrations and graphics.
It has better explanations of the proven programs helping lifters get stronger in a more efficient manner.
10. Not a Diet Book:
Not a diet book by James Smith aims at many of the fitness trends that have been tried over the years.
The book talks about replacing supplements with healthier mental-physical approaches.
The approaches to fat loss, muscle gain, and more.
This is one of the top fitness books that delve into how a reader can shift their current outlook towards a healthy diet and training.
The approach is for sustainability and not for the short term.
Conclusion:
So these are the 10 top fitness books you should read this year (2021)
We hope the above information enriches your understanding of the above topic.
Fitness is a priority for health-conscious people.
Good reading about it may make you aware of the lesser-known facts about Fitness.
Having clear knowledge inspires us to do the job with more efficiency.
If our article serves you some worthy information on the health benefits of coffee, the purpose of writing would be fulfilled.
Finally, let us know what do you think about the article on 10 Top Fitness Books You Should Read This Year (2021) by a quick comment below.
---
                                                     If you want to write for us, check out our Write for Us section for details.
                                                          Top Fitness Books FIC: Pixabay