Last updated on June 9th, 2021 at 01:11 pm
Well!
Life has its own ups and downs.
Here I am discussing the relationship's problems about relationship break: When it is good or when it is not a good idea.
True confession: It is really hard to write on this type of article.
Before writing this article I took a few days to survey.
And I received a mixed response.
Few couples (Young and unmarried most) do not believe in taking a break is good for relationships.
Rather they are very sure that break means break-up.
They do not have any practical faith in faith on break.
And
Few couples (Married) mostly believe in taking a break from the relationship to give space and settle down the conflict between them.
But most of the time they find it difficult to take a break even when a relationship goes through a tough time.
I would like to clarify first that here "Break" does not mean for one or two days what a lover does often.
Frankly speaking, this is very crucial to say how much time But it should not be more than 15 days or 2 weeks.
So according to my survey, personal experiences and of course from worldwide data I have got some important point to disclose on my this article.
Difference Between Break-up and Relationship Break :
When a couple of break-ups its means their relationship is over.
Termination of romantic feelings for each other call break-up.
It is as simple to understand.
Relationship break is a completely different phase.
It is a pause or an ultimate test.
Sometimes it helps to clear any confusion and help to realize one's faults too.
Breaks make you understand your partner's value in your life.
Good Idea When Too Much Argue/Fight :
If both of you are arguing with each other on a particular topic on an everyday basis.
Both are finding it a never-ending fight then give a pause and take a proper relationship break.
It is not advisable to take a break after every big fight.
The concern should be genuine and reasonable.
You have to understand that you are doing it for the right reason.
You may find any meaningful conclusion for a particular fight during your break period.
Not Good Idea For Deciding Break-in A Moment of Anger :
During any argument or any hit of the moment, couples should not request a break.
Understand the depth of being separate.
Have a clear conversation when both are normal.
Seat together and decide on it.
Deciding anger will always harm you both.
Good Idea When One Cheated On Another :
There is no mercy if your partner cheated on you.
But sometimes you need time to take any further decision.
It happens.
If you know that your partner is very special to you and both are very attached.
You can give him another chance to rectify or you can't trust him anymore.
So many conflicts would be there in your mind.
At that time you need to take a relationship break.
Of Course, if you find it is worthwhile to try and save your relationship.
Let your partner know about your decision and let him know if you gonna keep in contact or not during this phase.
In this situation, you don't rush to take any decision.
Let your partner understand that it is a matter of rebuild trust or it is worthy to save.
So it will take time.
Not Good idea When Your Ego Clashes :
Don't be an "I"  specialist in a relationship.
We all see couples are breaking their relationship because of their silly EGO.
Both want to win the fight, win the argument.
Both want to prove they are right in their place.
So it is not a good idea at all to take a break decision in this situation.
You know this type of relationship break often leads to a break-up.
You both may regret it later.
So think twice and do not allow your ego to come in front of your partner.
Good Idea When You are Not Mentally Happy For A Long Time :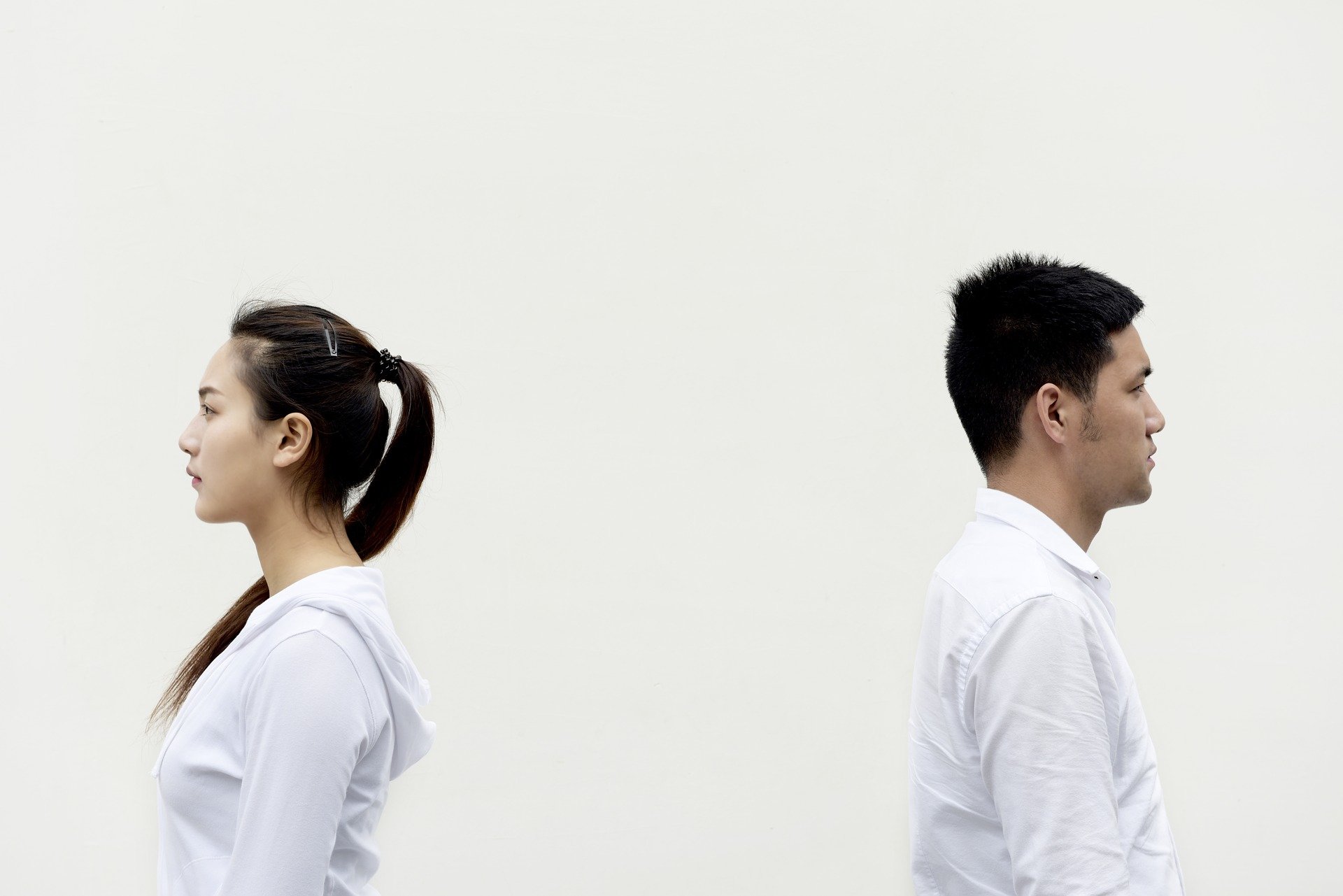 A relationship break for this situation may help to find the reason.
You can search for an alternative way to keep yourself happy.
What would be the exact change you need to do to survive the relationship.
You have to be very honest about your dissatisfaction from relation.
If you want a break for this particular reason your partner should know the actual reason.
Not Good Idea When Problems Can Be Solved By Expert:
See we are living in a modern era.
And we all know that most of the problems can be solved by an expert or Therapy
If you really want to save your relationship then break is not all solutions always.
Communicate frankly with a partner and take an expert's help.
You both can revive your relationship.
So break the barrier and go for therapy.
I have pointed out very common relation breaks reason here.
But a couple should be very clear about that they are taking a break for good.
I want to discuss some Benefits and Disadvantages of Relationship Break.
Benefits of Relationship Break :
Can Find Who You Are :
In a long relationship and our daily busy life make us so busy that often forgot our importance.
You can find yourself what you were.
Self-importance will give you extra energy to think about yourself again.
Once you will start loving yourself it would be very easy to make others happy.
Can Realise The Depth of Your Relationship :
If your love is strong you will realize your partner's importance during this break time.
You will understand that your partner is more important than any bogus argument or misunderstanding.
It may work for controlling your ego too.
Help you to give a fresh start.
It will help to build a more strong relation physically and mentally.
Motivate to Solve The Problems :
Ok, you took a break and understand that you can't live without your partner.
So taking a break will motivate you to rectify your all issues.
As a result, you can start the journey together again.
Disadvantages of Relationship Break :
Taking a break can push both of you to be separate instead of helping in understanding each other when your relationship is facing problems.
It could end the relationship because one of you may seriously believe that you're better being single.
Even though the relationship has a very good chance of working out to perfection.
Important To Say :
Break in a relationship doesn't mean ending a relationship.
A break that helps you and your partner to reflect on your thoughts, sentences, and emotions.
It would give you prospects with a partner or without.
Only you two can solve this.
So do not get influence or allow anyone to interfere.
Take time and things would be maturely handled by couples.
Love, Respect, and Stay Happy Together.
Conclusion :
In this article, I have shared practical tips about relationship breaks.
And I am sure the tips are simple enough to follow even in the modern lifestyle.
So if you can take action for starting a happily, you can surely have thought of it before making any final decision.
Please share it with your beloved ones who might find it helpful.
It takes a few seconds to share.
Finally, let me know what do you think about this article on the relationship break by leaving a quick comment below in the comment box.
---
If you want to write for us, check out our Write for Us section for details.
relationship break FIC: Pixabay